Service: Graveside service at Forest Hill Cemetery is Friday, Nov. 1, 2013 at 10 AM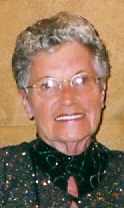 Carol 'Punkie' Caswell, age 76, died Tuesday, October 29, 2013 at Fellowship Village in Inwood, IA.  Grave side services will be at 10 AM Friday, Nov.1, at Forest Hill Cemetery, Canton, SD.  Family will greet visitors at a gathering at Canton Lutheran Church Fellowship Hall following the burial. 
 Carol was born August 29, 1937 in Canton, SD to Clifford and Florence (Wallquist) Minor.  She graduated Canton High School in 1955.  She married Loren "Tip" Caswell on August 31, 1956 in Canton, SD.  Loren died in 1996.   She had lived in Canton, Bloomington, MN, Sioux Falls for 30 years, Henderson, NV for 2 years, and moved back to Canton in 2007.  She retired from Shipley's after 27 ½ years.  She was an avid reader, enjoyed walking, and knitting for causes. 
 Grateful for having shared her life are her sons, Scott (Laure) St. Louis, MO  and Greg (Kay) Canton, SD; brother, Larry (Carol) Minor, Canton, SD;  4 grandchildren- Eric, Anna,  Paula, and Jason; and 7 great-grandchildren- Alicia, Tyler, Lillie, Zachary, Abby, Caswell, and Bridget; and one great-great-granddaughter, La'Miya.  She was preceded in death by her husband, parents, step-father-Maurice, and brother- Gary.