About Our Facility
Memorial services can be held at your family church, cemetery, another gathering place, or here at Anderson Funeral Home. We have a large room available for funeral and visitation services with seating for 140 people. Share your photographs and other momentos in our display case or on a DVD slideshow.
Our History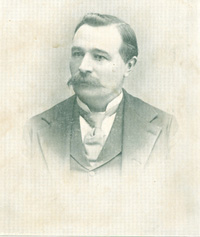 John Anderson
In 1881, John Anderson with his brother Peder established Anderson Bros. Furniture Store in Beloit, IA, which is just across the river from Canton, SD. John Anderson had been a cabinet maker and would often make coffins for the people of this area.
In 1882, Anderson Bros. Furniture moved to Canton, SD. In 1906, Joseph (Joe) J. Anderson, the first son of John, joined with his father in the business.
Joe Anderson became a licensed Funeral Director after attending school at the University of South Dakota. The Anderson Funeral Home was then established by Joe in 1906. Joe was active in the business for 46 years.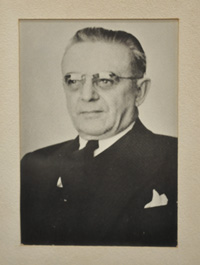 Joseph Anderson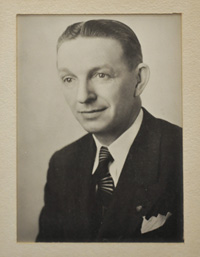 Clarence Anderson
Following WWI, Clarence Anderson joined his brother Joe in the funeral home and furniture business. Clarence, after the death of his brother, Joe, in 1951, operated the business until his death in 1965, at the age of 69.
In 1948, Don Anderson, son of Clarence, joined J. Anderson & Sons Inc. He was owner of the business from 1965 to 1996.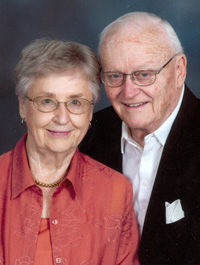 Don and Dotty Anderson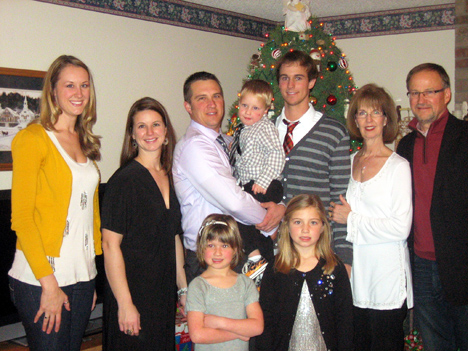 John and Peg Anderson with family
In 1980, Don's son, John, joined the firm. He owed the funeral home from 1996 until his retirement on December 31, 2018.
Andy McCann joined Anderson Funeral Home in 2006. He bought the business from John Anderson on January 1, 2019.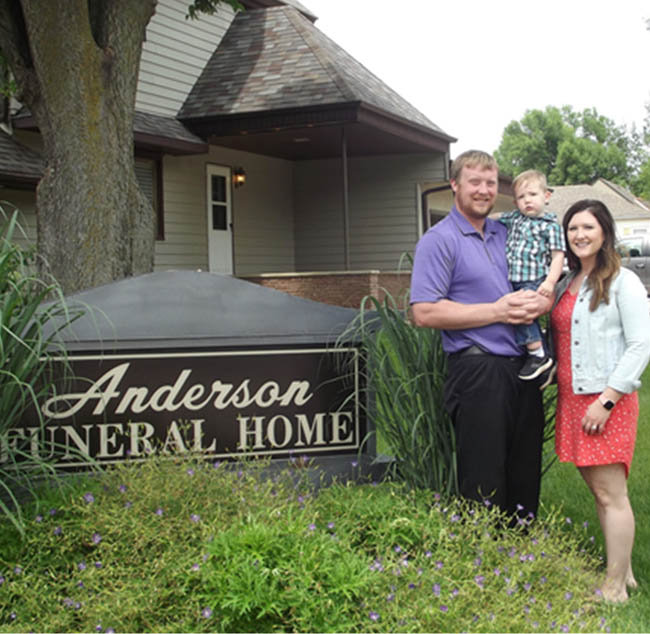 Andy McCann with family