Service: A private family burial took place Wednesday July 1, 2020 with immediate family.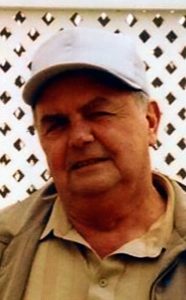 Wilfred F. (Willie) Wiebe, age 84, died Monday, June 29, 2020 at Canton Hiawatha Heights.
Willie was born November 20, 1935 in Beloit, IA the son of William and Marie (Ludvig) Wiebe.  He attended school in Canton until enlisting in the Marines in 1952. He served 3 years, most of which were in Korea.
Willie was united in marriage to Arlys Severson on Thanksgiving Day, November 22, 1956 at Beaver Creek Lutheran Church Northwest of Canton. They made their home in Sioux Falls, SD until 1966, when they moved to an acreage near Canton.
Willie worked as a bricklayer for over 40 years. He was a member of Bricklayers Local #1 in Sioux Falls. He was a member of Canton Lutheran Church.
Willie passed away at Canton Hiawatha Heights having reached the age of 84 years, 7 months and 9 days.
On the day of his passing, a niece reached out and said, "Willie was my favorite uncle … He always told it like it was." Another care giver said she will never forget walking into his room as he was sitting in his recliner eating a gallon of chocolate ice cream with a fork. He told her to grab a fork.
He was preceded in death by his wife Arlys, his parents, brothers Eddie and Ozzie (Joyce), and sisters Bena (Lowell) Harmon, Esther (Ernie) Twedt, Mary (Truman) Monen and Leona (Manfred) Hill.
Grateful for having shared his life are his three sons: Kevin, Jim (Diana) of Canton and Marlon (Kris) of Madison;  eight grandsons: Brady, Lucas, Dan, Derrick, Jess, Nick, Tyler, and Jordan;  5 great-grandchildren; a great-granddaughter due soon; one sister, Rosie (Art) Stensland of Larchwood, IA;   special friend Judy Wilson of Sioux Falls, SD; along with numerous extended family and friends.
A private family burial took place Wednesday July 1, 2020 with immediate family.