Visitation: Visitation will be Tuesday from 2 to 8:00 p.m. at Anderson Funeral Home, with family present from 6 to 8:00 p.m
Service: Funeral services will be at 11:00 a.m. Wednesday, Dec. 6, at Canton United Methodist Church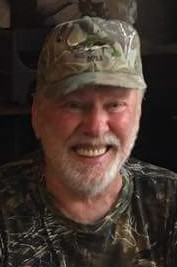 Canton.  Wendell R. Plucker, 70, passed away unexpectedly after a short battle with cancer, Saturday, December 2, 2017 at his home in Canton.  Funeral services will be at 11:00 a.m. Wednesday, Dec. 6, at Canton United Methodist Church.  A private family burial will precede the service.  Visitation will be Tuesday from 2 to 8:00 p.m. at Anderson Funeral Home, with family present from 6 to 8:00 p.m.
Wendell was born August 13, 1947 in Viborg, SD to Wessel and Kate (Schriever) Plucker.  He attended Davis Grade School, Sunnyside Country School and Lennox High School before graduating from Canton High School in 1965.
Wendell was united in marriage to Donna Ingebretson March 7, 1969 in Canton.  They made their home in Canton where they raised their three children.   Wendell worked at Canton Concrete and Tile for 27 years and was proud to be one of the "Dirty Dozen".  He then helped farm, built cabinets, worked at Adams Thermal for 7 years and at Framer's Supply for 2 years before retiring.  He enjoyed fishing and hunting deer, pheasants and coons with his loved hunting dogs.   Wendell especially loved attending his children's and grandchildren's school sporting events and activities.  He was an avid reader of Louie Lamore's westerns.  Wendell owned various motorcycles for 48 years.  He and Cookie loved taking trips and traveling on his Gold Wing.
Those grateful for having shared his life are his wife of 48 years, Donna "Cookie"; 3 children- Sherry Iverson, Risty (Mike) Maddox, and Wendell, Jr. (Melissa), all of Sioux Falls; 4 grandchildren- Victoria Iverson, Johnathon Iverson, Allison Plucker, and Peyton Plucker; 2 brothers- Odell and Alan, both of Canton; one sister, Kathy Geiman, Canton; sister-in-law, Karen Plucker, brother-in-law, Dean Johnson; and many other extended family.  He was preceded in death by his parents, brother, Elroy, and 3 sisters- Karen, Audrey, and Ardyce.