Service:  A celebration of Floppy's Life will be held at Gate City Event Center in Canton, SD on Friday, August 26, 2022 from 5:30 to 8:30 p.m.  A short service will begin at 6:30 p.m. Casual attire is requested.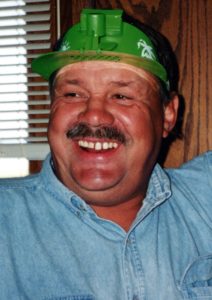 Warren "Floppy" Elliott Romereim, age 68, died unexpectedly Monday, July 25, 2022 at Platte Medical Center.
Warren was born in Canton, SD on August 26, 1953 to Ralph and Mayvis (Enstad) Romereim. He was baptized and confirmed at Canton Lutheran Church. He attended Sunnyside number 5 country school until the school closed, C. C. Jacobson Elementary, and Canton High School.
Warren married Mary Lier on March 10, 1984. Together they lived in Canton until his retirement in 2020 when they moved to Platte, SD.
Warren worked various jobs throughout his lifetime. He worked on the railroad, was an apprentice plumber and carpenter in Wyoming for a few years, continued carpentry for MEN Construction in Sioux Falls, ran his own construction business for many years, and finally, realizing he just wanted to mow, he worked for SD Game Fish and Parks at Snake Creek Recreation for 10 years.  Ultimately, he was a jack of all trades.
Grateful for having shared his life are his wife of 38 years, Mary; his sons, Nicholas Romereim of Canton and Daniel (Cassandra) of Rockville, MD; 2 grandchildren, Ava and Oliver; and sisters, Pat Parsons, Carol Tousignant, Cheri (Paul) Gasser, and Susan Lottman. Warren also has a host of brother and sisters-in-law, nieces, nephews, numerous friends whom he enjoyed spending time with, and his "Platte Family." He was preceded in death by his parents; brother, Gary Romereim; and brothers-in-law, Roger Tousignant, Tom Parsons, and Donald Chase.
Now that traditional stuff is out of the way, if you're reading this you will know Floppy was anything BUT traditional.  Adventure and a "good time" found him whether he (or his family) liked it or not. It wasn't uncommon for him to host a garage-full of people in Canton or at his deck in Platte on any given day.  Growing up he had his own track at the farm for dirt bikes and three wheelers, numerous adventures on his 4-wheeler at the Big Sioux River with his dog, Lou, and using the side by side in Platte for his fishing adventures.  He is on a new adventure now, but we all know he will have a great time.  "Who's your buddy, who's your pal!"
A celebration of Floppy's Life will be held at Gate City Event Center in Canton, SD on Friday, August 26, 2022 from 5:30 to 8:30 p.m.  A short service will begin at 6:30 p.m. Casual attire is requested.  www.andersonandsonsfh.com