Visitation: Visitation, without family, will be Thursday, November 5 from 5-7 p.m. at Anderson Funeral Home in Canton.
Service: A private family graveside service will be held Friday at Grand Valley Lutheran Church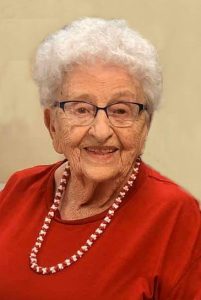 Jantina Christina Harmon, age 91, died from Covid-19 complications on Tuesday, November 3rd at Sanford USD Medical Center in Sioux Falls. Visitation without family present will be Thursday, November 5th from 5-7 at Anderson Funeral Home in Canton. A private family graveside service will be held Friday at Grand Valley Lutheran Church.
Tina was born on April 22, 1929 in The Hague, Holland; she was the only child of Peter and Margaret (Vander Pol) Wels. She grew up in the Utrecht area during World War II. During her school years she was very athletic and competed in gymnastics, water polo, soccer, and ballroom dancing. After Tina finished school, she became a switch board operator. She then moved with her parents to Driebergen where they started and ran a family restaurant called Klein-Zwitserland. Tina was working as a server at the restaurant with her daughter, Ingrid, when she met her future husband, Jim Harmon, who was stationed overseas with the United States Air Force. He convinced her to go out on a date by first asking Ingrid if she would like to go to the zoo and he then suggested her mom should come along too. They were married in a Dutch courthouse on March 2, 1962. Shortly after 2 more children were born, Linda and William.
After Jim's station in Holland was up, they travelled with their 3 children back to the states. They moved throughout the US several times until Jim retired from the military and they made their permanent home back in Canton. Tina worked as a produce manager at the Canton Food Center for many years. After retirement she stayed busy watching her grandchildren, working at Pizza Ranch and volunteering at the Sanford thrift store with her husband. Jim and Tina enjoyed camping, boating, fishing, and regular trips to Las Vegas. Tina was known for her baking, dutch accent and constant smile. She also loved bingo, books, puzzles, cards, shuffleboard, bowling, and tea/coffee time with her family and friends.
Tina is survived by her 3 children: Ingrid (Tom) Thompson, Linda (Kenny) Solem, and Bill (Shawn) Harmon; 9 grandchildren: Chris (Lindsey) Wasser, Brian (Liz) Solem, Rachel (Ryan) Scott, Roxy (Dustin) Wallenburg, Danny (Ashly) Harmon, Heather Miller, Amber Harmon, Carrie Harmon, and Jessica Harmon. She is also survived by 13 great-grandchildren who lovingly called her Oma. She was preceded in death by her parents, Peter and Margaret; husband of 51 years, Jim; son-in-law, Christopher Wasser; granddaughter, Jennifer Benedict; and great-granddaughter, Rosalie Scott.
.