Service: A Memorial services will begin at 2:00 p.m. Sunday, March 10th at Redeemer Free Lutheran Church, Canton, SD. Family will greet visitors one hour prior to the service.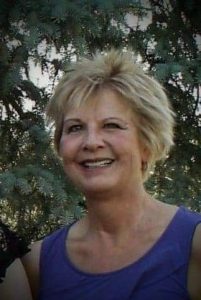 Susan Renee Gilman was born September 6, 1954, in Sioux Falls, South Dakota to Richard and Leila Gilman.  At the age of six weeks she accompanied her parents to Paris, France, and lived there while her parents studied the French language in preparation for ministry in French Cameroon, West Africa.  Soon after her first birthday the family moved to Africa to fulfill a five-year commitment of missionary work.  During the next four years Susan learned to speak fluently in both English and the native language of the people in that area and enjoyed playing with her little African friends.
          After returning to the United States she attended school, first in Toronto, SD, then Canton, SD, and graduated from Augustana Academy in 1971.  After graduation she attended the Lutheran Bible Institute, Seattle, WA, for one semester, followed by a semester at Wayne State University, Wayne, Nebraska, and a semester at SD State University, Brookings, SD.
          On December 27, 1973, she was married to Edwin Norton in Pipestone, MN.  The couple lived and worked in Springfield, MO, for a while, then returned to Sioux Falls.  During the next four years they became parents to two daughters, Olivia Dawn and Angelyn Mari. In search of more job security Susan enrolled and graduated from Stewart's School of Hair-Styling and began her career with all the skills needed to satisfy both women and men in their choices of hair styles.  As a change of pace in the midst of this career she worked at Citibank for four and one-half years and also one year at Dakota Abilities.  Returning to her career of choice her schedule was quickly filled, often extending into evening hours.  Her entire family benefitted from her skills; she especially enjoyed meeting the requests of her nephews who requested a haircut in the style of whatever role model they held in admiration at that time.
          Susan loved animals and could rightfully be called the "cat whisperer". She insisted that her cats understood every word she spoke to them and it was obvious that she understood them.  During the final days of her illness "Woody" lay beside her on her bed, day and night.
 November 20, 2018, Susan was diagnosed with advanced cancer already spread throughout her body.  She accepted this diagnosis with peace, expressing her willingness to be used for whatever purpose God may choose.  On Feb. 28, 2019, her family stood by her bed as Jesus welcomed her into her home in heaven.  She will be greatly missed by her loving family, her loyal co-workers and clients and many other friends.  Survivors include her parents, Pastor Richard and Leila Gilman, daughters Olivia Ubersteigen (Schwei) and Angie Gobar (Sean); one granddaughter Mya Renee Gobar; one sister, Mari Schwarting; two brothers, Pastor Tom Gilman (wife Patty); and Dan Gilman (wife, Sheila); Ed Norton and five nieces and six nephews.
Memorial services will begin at 2:00 p.m. Sunday, March 10th at Redeemer Free Lutheran Church, Canton, SD.  Family will greet visitors one hour prior to the service.  In lieu of flowers the family suggests donations to the Sioux Falls Area Humane Society (www.sfhumanesociety.com)