Visitation: Visitation with family present will be Monday from 5 to 7;00 P.M. at Heritage Funeral Home, Sioux Falls.
Service: Memorial service at 7:00 p.m. Monday, Dec. 18, Heritage Funeral Home in Sioux Falls.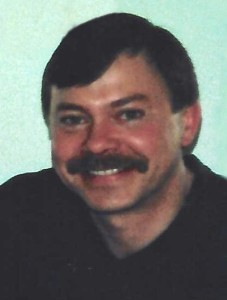 Steven D. Eiesland, 60, passed away Thursday, December 14, 2017 in Sioux Falls, due to cancer.  His memorial service will be at 7:00 p.m. Monday, Dec.18, at Heritage Funeral Home in Sioux Falls.  Family will greet visitors from 5 to 7:00 p.m. prior to the service.  In lieu of flowers, memorials may be directed to a charity of your choice.
           Steve was born March 23, 1957 at Canton, SD to Vincent and Helen (Helgerson) Eiesland.  He attended school in Sioux Falls, graduating from Lincoln High School in 1975.  He graduated from USD in 1979 and was a member of Delta Tau Delta Fraternity. He worked at Citibank, Graybar, Northern State Supply and most recently Dakota News.  He enjoyed many league sporting activities including; golfing, bowling, darts, softball, and running. Steve completed a marathon in Sioux Falls at age 30.  He was an avid Green Bay Packer fan his whole life and got to see a football game last year at Lambeau Field.
          He was preceded in death by his father, Vincent Eiesland, of Sioux Falls and brother-in-law, Dr. Jerry Soderstrom.  Steve is survived by his mother, Helen; eight siblings- Mark, Sioux Falls; Marlyce Buch, Highlands Ranch, CO; Shirley Soderstrom, Black Hawk, SD; Becky (Rick) Pittenger, Fargo, ND; Joel (Patty) Brandon, SD; Jim (Suzy), Bob, and Laura Eiesland all of Sioux Falls; and many nieces, nephews and extended family.