Service: Services will be held at a later date.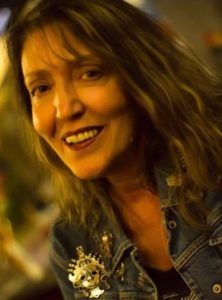 Sherilyn Amanda Clark was a fighter. At 67 years old, she passed away at the Lutheran Home in Belle Plaine, MN with her daughter Polly and her hospice caregiver Dana by her side. In her 4 1/2 year battle with terminal cancer, she warmed the hearts of her hospice and nursing teams with her faith and endurance. The day before she died, she told her hospice Chaplain she'd never felt any pain. Her battle ended in peace August 2, 2021.
        Born To Wilma and Don Rowland in Sioux Falls, SD, she attended Canton High School and married Gary Fossum in 1972. They had a daughter, Polly and later divorced. Shari relocated to Sioux Falls in the mid 80's.
        Shari was kind and considerate and would have given a stranger the shirt off her back and remembered their name and life story when she saw them next. When it came time to work, she was most passionate about helping others through her role as a legal secretary and in various sales and hospitality positions.  She loved doodling and coloring in good old fashioned coloring books and enjoyed the occasional Sunday Brunch with family.
        Most important to her were those she leaves behind, as it was the people in her life who meant the most to her. Shari leaves behind her daughter, Polly (Gil) Antaya, and grandchildren Dylan, Abigail and Sophia of Minneapolis, MN; Brother Ron (Val Carman) Rowland of Sioux Falls; Sister Wendy (Jim) Muller of Statesville, NC; Sister-by-Love, Penny (Rhett) Anderberg of Renner, SD; many nieces and nephews; and her beloved Bichon Frise, Bimbo. Shari also leaves an extended family of friends and her newfound family in the end at the Lutheran Home and through her Allina Hospice family of caregivers whose compassionate care meant the world to her. She was preceded in death by her parents.
        Shari donated her body to science at the University of Minnesota Medical School.  Memorial services will be held at a later date.  www.andersonandsonsfh.com