Visitation: A visitation with family present will be held from 6-8 p.m. Friday, September 5 at Anderson Funeral Home in Canton.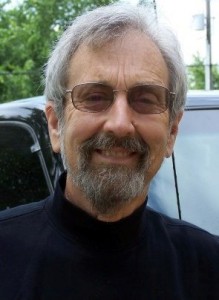 Ron Toay passed away, at the age of 66, on Labor Day after a seven-year battle with cancer (most of the rounds with which he won). A memorial visitation, with family present, will be held Friday, September 5 from 6-8 p.m. at the Anderson Funeral Home in Canton.
     Born in Norfolk, Nebraska to Elizabeth "Betty" (Bosch) and Howard Toay, Ron attended the University of Nebraska at Lincoln where he was a member of Sigma Alpha Epsilon. An avid Husker fan and honorary armchair coach, Ron was a regular at games in Memorial Stadium. He also loved camping, hated politicians, and held his toy poodle, Cuddles, as another daughter. He was a gentle spirit and always quick with a joke.
     Choosing a fitting day to depart, Toay was a small business owner, who did over 4,000 construction projects in areas in and around Canton and Sioux Falls. He loved his work only behind his Black Shirts and family.
     With his departure, he joins his parents and siblings, Ted and Trudy. Grateful for having shared his life and humor are his loving wife, Donna; her children, Jessy (Mike) Johnson, and Justin (Mandi) Sievers; his son and daughter, Taun Toay and Andrea (Owen) Haubert; his grandchildren, Madi, Braedy, Owen, Riley and Elora; and, of course, Cuddles. In lieu of flowers, the family asks that you consider a contribution to the American Cancer Society in Ron's memory.