Service: Inurnment and gravesite service with military rights will be at Woodlawn Cemetery in Sioux Falls, SD at 10:30 am on Tuesday, July 27, 2021. On Saturday, July 31, 2021, A Celebration of Life will be held for Robert at the Anderson Family Reunion at the Delavan Lake Lawn Resort in Delavan, WI. Condolences may be sent to Anderson Funeral Home P.O. Box 36 Canton, SD 57013.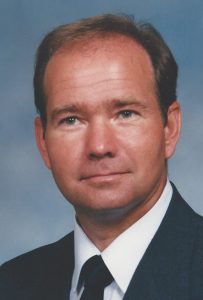 Robert D. Anderson was born July 12, 1947 in Canton, SD to Harry T. & Audrey I. (Robbins) Anderson of rural Hudson, SD. Robert attended Blanchard Country School for first grade when he lived on the Hazel and Louie Andrews' farm place 5 miles NW of Hudson, SD. After Robert completed first grade, his family moved to the "Harry Anderson Farm" located four miles south of Newton Hills State Park, resulting in Robert attending West Branch Country School for Grades 2-8. As a child Robert loved building things: tree house, snow igloos and caves, hay bale forts, benches for the Little Rascal's (Spanky and his Gang) Club House, wood and craft items. He also loved animals: Snowball, his dog; Dusty, his horse; five white rabbits; his sheep; chickens; the cats, and even the cattle. Rob would say, "We all need a little help and a lot of love and care."
                Robert, known as Bob by his friends, attended Hudson High School and was active in football, basketball, vocal and instrumental music participating in both large and small groups. For two years, he was the first chair clarinet player in band and at home often played the clarinetist Benny Goodman's vinyl record to get in the groove. He loved listening and dancing to music and was always singing a song even on the tractor.  As a senior, Rob was chosen by the band instructor to be the student band director. Rob was proud of this honor. In school Rob enjoyed his Future Farmers of America (FFA) and shop classes because of the livestock and wood working projects that they offered. As a teenager he also enjoyed going with friends to the Wigwam Drive–In Movie Theater in Hawarden, IA. Rob especially loved science fiction movies.
                In 1965, at 17 years old, Robert graduated from Hudson High School and within a month after graduation, July 1, he enlisted in the Navy. He had basic training at the Great Lakes Training Center Navy Base in North Chicago, IL, played clarinet in the Navy Band in Norfolk, VA, served three tours of duty in Vietnam on the Cruiser St. Paul. Robert was also stationed in the Philippines, Japan, and Long Beach, CA. He completed BMR and SN Training/Education, received the National Defense Medal, Vietnam Service Medal (with two Bronze Stars), Vietnam Campaign Medal (Device). Later, after he was honorably discharged in 1968, he served for another 4 years, until July 4, 1971, in the Navy Reserve Seabees Battalion, building global landing strips, bridges, and roads. Robert learned a great deal in the Navy.
                After serving in the Navy, Robert returned to the Hudson farm for a year, and then he decided to go to college at Dakota State in Madison, SD where he met his future wife, Lois Palmer. They were married in Winfred, SD on December 6, 1969 and settled in Sioux Falls, SD. Robert and Lois were blessed with three children: Russell, Rochelle, and Roth. Family was very important to Robert. He enjoyed watching them grow and having fun with them. He was so proud of his children and grandchildren.
                In his younger years, Rob worked delivery for Serve All Linen Company for seven years and also worked installing siding. He owned rental property and installed signs for Anderson Realty. Later, he worked for EROS as a night security guard for 5 years. At the end of Rob's working career, he drove cross country semi-truck for fifteen years. He travelled to 48 out of 50 states in the truck
                In the mid 1980's Rob divorced and moved in with his parents in their lower level apartment where he convalesced from mental and emotional issues. Divorce was difficult, but losing his older son took a greater toll on him. He lost his heart and a desire to move forward. After years of healing, Rob returned the kindness to his parents by taking care of them in their declining years of life. He lived 35 years in the house on Kiwanis Avenue.
                On October 2, 2018, (three months after his mother passed away), Rob suffered a stroke. While standing at the top of the steps, his legs gave out, and he fell down the steps and broke his neck. He was admitted to the Sanford and then to the VA Hospital. After suffering another major stroke on August 6, 2019, Robert was admitted to the Sioux Falls VA Hospital and was later transferred to the Alcester Care & Rehab Center in Alcester, SD where he contracted COVID-19. On November 3, he tested positive for the corona virus; eleven days later, he passed away.
                 Rob was a kind, humble tender-hearted, loving person, who helped and gave his all to assist others in need. Rather than rush to the front of the line, he would be the last to make sure there was enough for others. Instead of ordering the most expensive item on a menu, he would order the least expensive. He would give compliments and expect nothing in return. He did without rather than ask for a favor. The door to his home was always open. He would say, "All are welcome here at any time."
Robert suffered a great deal in his life which made him more sensitive to others in need. A tradition that seemed to calm nerves and make a connection of unity was the Alligator Farewell started by Mom when she was at the Good Samaritan Center during her last days. Upon departure from Rob at the hospitals or the Alcester Care and Rehab Center, Rhonda would always say, "See you later Alligator".  Rob would respond, "After while Crocodile". Then they would smile at one another, touch their hearts, wave goodbye, and say, "I love you." They had a close knit bond. This ritual brought a sense of comfort to both of them.
Robert "Bob" Duane Anderson, age 73, of Sioux Falls, SD (formerly of Hudson, SD) passed away at Sanford Hospital at 8:36pm on Saturday, November 14, 2020 from COVID-19. Inurnment and graveside service with military rights will be at Woodlawn Cemetery in Sioux Falls, SD at 10:30 am on Tuesday, July 27, 2021. On Saturday, July 31, 2021, A Celebration of Life will be held for Robert at the Anderson Family Reunion at the Delavan Lake Lawn Resort in Delavan, WI. Condolences may be sent to Anderson Funeral Home P.O. Box 36 Canton, SD 57013.
                Robert is survived by two adult children: Rochelle Anderson Perry (David – Austin, TX and their three sons; Calvin, Elliot, Levi) and Roth Anderson (Sioux Falls, SD). Son Russell Anderson (deceased) has two daughters: Shermane & Samantha Anderson (Sioux Falls, SD).
Robert's sisters: Dr. Rhonda R. Anderson (Sioux Falls, SD), Roxanne L. Anderson Horner (Douglas – Pittsboro, NC and their two adult children Brooke Horner – Carrsboro, NC; Erin Horner Parrish-husband Shane-son Beckett Hudson.) Robert's brother Richard C. Anderson (Jaye – Sioux Falls, SD and their four adult children Tannen Loge – wife Angie-son Keithan – Minnetonka, MN); Layne Miller (husband Drew-daughters Reese & Reagan-Victoria, MN); Alison Anderson (Sioux Falls, SD) Brian Anderson Pinehurst, NC) Aunt Mary Lou Robbins (Campbell, CA) and Uncle Al Rodrigues (Homer Glen, IL) Grandchildren: five and one great grandchild along with many cousins, extended  family, and friends.  Robert was preceded in death by his parents Harry T. and Audrey I. (Robbins) Anderson, son Russell Keith Anderson, niece Jill R. Horner, and sister-in-law Peg (Hoiland) Anderson.
                Robert's family is grateful for the care provided by the VA and Sanford Hospitals of Sioux Falls, SD and the Alcester Care and Rehab Center in Alcester, SD. Family is thankful for the Hudson Legion, Our Savior's Lutheran Church, friends & relatives, and the blessings of the USA.   www.andersonandsonsfh.com