Visitation: Visitation with family present will begin at noon Monday at the funeral home.
Service: Funeral services will begin at 2:00 p.m. Monday, April 3, 2017 at Anderson Funeral Home in Canton.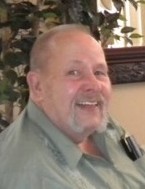 Richard V. Rhead, age 80, passed away peacefully on March 30th, surrounded by family and loved ones at Avera Heart Hospital in Sioux Falls, South Dakota.
            Richard was born on July 9, 1936 in Canton, South Dakota to Vernon and Avis (Hemstock) Rhead. He attended Washington High School in Sioux Falls, South Dakota.  In 1954, after high school Richard enlisted in the Unites States Navy and was a proud member of the Seabees Construction Battalion. He was active in the Navy until 1957 and was stationed in Guam and the Philippines. Upon Richard's discharge from the Navy, he was able to fulfill his dream of establishing his own business in floor covering until his retirement in 1998.
            Richard was united in marriage with Shirley Hanson on February 22, 1959. Their marriage gifted them three daughters Kelly, Karla, and Kristi. Richard was united in marriage with Georgia (Kehr) Rhead on November 22, 1976.
            Richard enjoyed hunting, fishing, camping, playing cards and poker, and traveling across the country in a motor home he lovingly converted. His fondest memories were those that involved his family and friends, especially his grandchildren and great-grandchildren. He always looked forward to attending the annual family reunion where he was able to proudly state he "was the oldest Rhead."
            Those grateful for having shared his life include: wife, Georgia; daughters, Kelly Kots and special friend Don Zweygardt, Karla Bryson, Kristi (Chuck) Morgan; grandchildren, Michelle Vande Pol, Amy (Ryan) VanWhye, Chelsea McAninch, Nick Bryson (Angela Kadinger), Doug (Carissa) Bryson, Trevor (Alli) Bryson, Ryan Morgan, Tadrah Kaskie, and Turner Kaskie. Also, great-grandchildren; McKinzie and Blake Lowther; Tanner, Blake, and Jett VanWhye; Peyton McAninch; Trigg and Lora Bryson; MacKenzie and Nathaniel Bryson, Ryan, Beau, and Luke Bryson; and Hunter Morgan. He was especially close to cousins, Kevin (Lorrie) Rhead and Randi (Steve) Fodness; sister-in-law Margie Goodroad, and nephew Todd (Michelle) Rhead.  Richard was preceded in death by his parents, Vernon and Avis, grandson, Quaid Morgan, and his brother, Dale.