Service: His memorial service will be at 1:00 p.m. Tuesday, Novemeber 1, at Anderson Funeral Home in Canton.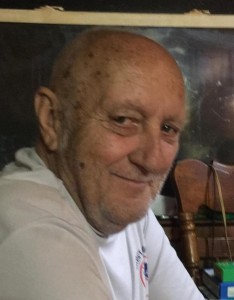 Richard "Butch" Rauscher, age 71, died Wednesday, October 26, 2016 at Sanford USD Medical Center.  Memorial services will begin at 1:00 p.m. Tuesday, November 1 at Anderson Funeral Home in Canton, SD.  Family will be present one hour prior to the service to greet visitors.
Richard was born on June 4, 1945 in Dayton, OH.  He married Joan Skinner on October 10, 1964.  They made their home in the Canton, SD area.  Butch worked for Sweetman Construction for 45 years.  He loved to hunt and fish.  Joan died in 2014.
Butch is survived by his son Chad, Sioux Falls, SD; daughters, Traci (Jason) Roseland and Tammi (Brian) VanVoorst, all of Canton, SD; sister, Sharon Niemi, Harrisburg, SD; 10 grandchildren; several brothers and sisters-in-law; along with numerous nieces, nephews and friends.  He was preceded in death by his parents; wife, Joan; son, Joe; and sister, Dorothy.