Visitation: Visitation will be Tuesday from 2-8 p.m., family present 6-8 p.m., at Anderson Funeral Home, Canton, SD.
Service: Funeral services will begin at 10:30 a.m. Wednesday, August 1 at Inwood Christian Reformed Church, Inwood, IA.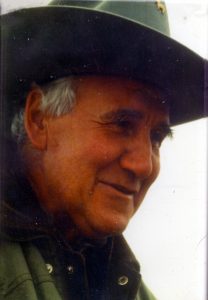 Raymond met his Creator, Sustainer and Redeemer on Saturday, July 28, 2018.
     He was born February 23, 1942 to Charlie and Josina (Vande Kieft) Hilt in Los Angeles, CA.  As a young boy the family moved from California to a farm northwest of Inwood where he enjoyed hunting, fishing and farming.
     On September 28, 1962 he married Greta Van Engen at the Christian Reformed Church in Doon, Iowa.  They lived in the Inwood and Canton areas and moved to Canton in 1969 to raise their family.
     Ray served as a Deacon and Sunday school superintendent at Bethany Reformed Church.
     His knowledge of livestock served him well as he spent 45 years at Canton Livestock Sale Barn.  He was a permanent fixture there before retiring from Sioux Falls Regional Livestock.
     Telling of his life would not be complete without sharing of his caring demeanor and how much he loved and enjoyed his grandsons.  He would get on the floor and play farm or "bulls," read books and watch any sporting event or music activity.
      He is survived by his wife, Greta;  two sons, Allen "Bubba" (Kristin) Hilt of Canton and Matt Hilt of Rapid City;  daughter, Debra (Warren) Johnson of Alcester;  eight grandsons, Kyle Johnson, Nathan Johnson, Grant Johnson, Mitchell Johnson, Evan Hilt, Ross Hilt, Bryce Hilt, and Caleb Hilt;  two brothers John and Charlie (Pearl),  all of Canton; sister Betty (Ken) Garcia, of Canton; brother-in-law, Marlin Van Engen, of Doon, IA; sisters-in-law,  Jeanette Van Engen, of Doon, IA, Carolyn (Dennis) Wilson, of Redfield, IA, Marcia (Gerald) Van Voorst and Linda (Rich) Haan all of Sioux Center, IA; along with many, many nieces and nephews.
      Ray was preceded in death by his daughter-in-law Amy Hilt, parents Charlie and Josina Hilt, brother Arie Hilt, brother-in-law Harlan Van Engen, and sister-in-law Wilma Nielsen, and parents-in-law Henry and Inez Van Engen.
      Funeral services will begin at 10:30 a.m. Wednesday, August 1 at Inwood Christian Reformed Church, Inwood, IA.  Visitation will be Tuesday from 2-8 p.m., family present 6-8 p.m., at Anderson Funeral Home, Canton, SD. www.andersonandsonsfh.com