Visitation: Visitation will begin one hour prior to the service.
Service: Funeral services will begin at 2:00 p.m. Saturday, January 13 at Canton Lutheran Church.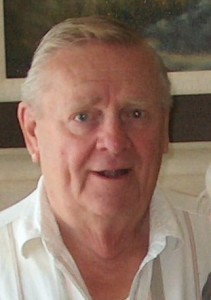 Parnell A. "Curly" Miller, 83, passed away Tuesday, January 9, 2018 at the Alcester Care and Rehab Center.  His funeral service will be at 2:00 p.m. Saturday, Jan. 13, at Canton Lutheran Church.  Visitation will be an hour prior to the service.
                Parnell was born June 4, 1934 in Canton, SD to Alf and Jenny (Hokstad) Miller.  He attended school in Canton and served in the U.S. Army following graduation from CHS.  He began his career with the Sioux Falls Fire Department in 1963 and retired as a captain in 1992.  In earlier years, he was an active member of the Masonic Lodge and Shriners.
                Curly is survived by his son Robert (Jennie) and their children, Grey & Giana of Prior Lake, MN and many other extended family members.  He was preceded in death by his parents, his wife Joann, 7 sisters- Marian Harris, Fern Butler, Carolyn Hamon, Crystal Van Bockern, Bev Geick, Arlene Lee, and Irene Franken, and brother Alvin Miller.