Visitation: Friday, June 13, 6 to 8:00 p.m. at Lands Lutheran Church.
Service: His funeral service will be at 1:00 p.m. Saturday, June 14, at Lands Lutheran Church, rural Hudson, SD.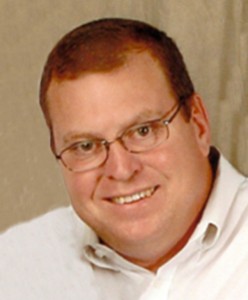 Michael Dennis Wood, the son of Frederick J and Twyla "Jeane" (Porter) Wood, was born on May 24, 1962 in Omaha, NE.  Following his graduation from Lincoln High School in Sioux Falls, SD, Mike furthered his education at South Dakota State University where he met the love of his life and future wife, Jodell "Jodi" Bjerum.  Shortly after graduation, with a BS in May 1984, Mike and Jodi were married on May 12, 1984, in Brookings, SD.  Mike served his Country for many years with the 14th Infantry Division, 503rd Infantry Brigade, 75th Infantry Regiment.  He first enlisted as a Forward Observer in November 1981.  In May 1984, Mike was commissioned as a 2LT.  He served on active duty until 1987 when he finished his time as the Commander of the C Battery 3/14th Field Artillery Reserve unit in Cherokee, IA in 1992.
            Mike and Jodi moved to Hudson, SD in 1989, where they raised their family and served the community.  Mike was a long-time employee of Avera Health in Sioux Falls, and was the Capital Buyer at the time of his death.  He was on the Hudson Vol Fire and Rescue Department for 20 years, an EMT-I for the Hudson Ambulance and Alcester EMS for 15 years, was a member of the Bergstrom Bodeen American Legion Post 128, and a member of Lands Lutheran Church in rural Hudson.
            Mike was an avid ball player, beginning with baseball at age 6, at age 11 he played on the Kansas City All Star Team, and he continued playing softball later in life.  He coached baseball and softball in Hudson and Alcester for all four of his children's teams.  Fishing was more than a way of life for him.  It was not about the fish he caught but the time he spent fishing.  Mike instilled his love of outdoors and water in all 4 of his children and his 11 grandchildren.  Mike was known to have reeled in his limit of walleye from shore before anyone in the camper was awake or the first boats were in the water – This was always the rule and not the exception.  Mike grew up duck and pheasant hunting, and he continued this with all his children.  When the dog was not available, the children were his retrievers.  He never spent time on any hobby that was not family friendly.
            Mike died on Wednesday, June 11, 2014, at the Dougherty Hospice Cottage in Sioux Falls following a five year battle with Bladder Cancer.
            Mike is survived by his wife Jodi Wood of Hudson; 4 children, Rebecca (Grant) Kooima of Rock Valley, IA, Jennifer (Nathan) Boer Vis of Hudson, Megan (Brett) Blankespoor of Inwood, IA, and Baernt Wood of Hudson; 11 grandchildren, Kaden, Shaylei, Mikayla, Katelyn, Abigail and Lydia Kooima, Ezra, Elijah, Nathaneal and Grace Boer Vis, and Jakson Blankespoor; a sister, Michelle (Robert) Lambert of Yankton, SD; mother-in-law, Kathleen Bjerum of Bemidji, MN; brother-in-law, Michael (Audrey) Bjerum of Mountain Lake, MN; sister-in-law, Debra (Ed) Risberg of Bemidji; and many other relatives and friends.  He was preceded in death by his parents, Fred and Jeane; and his father-in-law, Douglas "Wayne" Bjerum.
            His funeral service will be at 1 p.m. Saturday, June 14, at Lands Lutheran Church, rural Hudson.  Visitation with family present will be Friday from 6 to 8:00 p.m. at Lands Lutheran Church.