Service: Private family services will be held.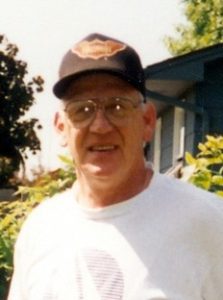 Melvin Franka, age 87, died Wednesday, January 26, 2022 at Good Samaritan Society Canton.  Private family services will be held.  In lieu of flowers, condolences may be sent to Anderson Funeral Home P.O. Box 36 Canton, SD 57013.
            Melvin was born on February 3, 1934 in Edam, Saskatchewan Canada to John and Bertha (Bick) Franka.  He moved with his family to Garretson, SD in 1938.  He graduated from Garretson High School in 1952.  He later earned an English Degree from Springfield College.  He served his country in the Navy Reserves from 1952-1954 and the US Army from 1954 until his honorable discharge in 1956.  He married Patricia Williams on April 4, 1967.
            Through the years, Melvin worked as a truck driver, in construction, as a handyman, a cabinet builder, and most recently as a courtesy driver for Luxury Auto Mall.  Melvin enjoyed reading, lawn care, woodworking, watching the History channel, shopping on Amazon, and spending time with his family.
            Melvin is survived by his children, Mary Jo (Alan Jr.) Fossum, Cindy Ellefson (Randy), and Colleen Elliott; sister, Alice Leslie; 7 grandchildren; 12 great-grandchildren; and 5 great-great grandchildren; along with numerous extended family and friends.  He was preceded in death by his parents; wife; granddaughter, Meghan; great-granddaughter, Olivia; and 3 brothers.