Service: A private graveside memorial will be held on Wednesday, July 22, at Forest Hill Cemetery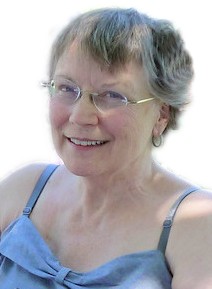 Jesus said to her, "I am the resurrection and the life. The one who believes in me will live, even though they die: and whoever lives by believing in me will never die." John 11:25-26
          Mary Ann Siverson (Oliphant), 78 years, of Canton, South Dakota, passed away peacefully on Friday, April 5, 2019, in Bosque Farms, New Mexico, after a twelve-year battle with Progressive Supranuclear Palsy.
          Mary Ann was born the second of two children to Norman Sterling and Cecelia Anna Bertha Oliphant (Fernow) on November 15, 1940, in Enderlin, North Dakota. In 1961, she graduated from Moorhead State University where she earned a double major in music and art education. She met Glenn Keith Siverson in the MSU Marching Band and they married on June 9, 1961. After graduation, they taught school in Phillip, South Dakota from 1961 to 1965. In 1965 they moved to Canton where they worked for the school system; Glenn as the band director until his unexpected passing in 1991, and Mary Ann as the elementary music teacher for almost 40 years.
          Mr. and Mrs. Siverson were fixtures of Canton as music teachers to thousands of children. Mrs. Siverson's joyful spirit may be most remembered for her yearly portrayal of her wicked twin sister, a witch (complete with red satin cape, tall black hat, and witchy cackle) who would visit Mrs. Siverson's elementary music classes each year during Halloween; or, for her teaching of one of her most favorite songs, "Senor Don Gato;" or, for her inspiring school musical performances.
          Mary Ann was a gifted artist, winning several local and state awards for her oil and watercolor paintings. She painted many pieces for her local church, Canton Lutheran, as well as portraits and other works for clients and friends. Besides painting and drawing, she loved to sing, play Scrabble, write poetry, cook, and host family and neighborhood gatherings. After receiving a terminal diagnosis in 2008, Mary Ann relocated to Bosque Farms, New Mexico, to live with her youngest daughter, Sayra, and her family.
          Mary Ann is survived by her three children: Glennis, of Los Angeles, California; Jason and his wife Sharon of Auburn, Washington; and, Sayra and her husband Marc Salter of Durango, Colorado, as well as her two grandchildren, Olivia and Sterling Salter. Sayra would like to humbly thank the amazing staff at Beehive Homes of Bosque Farms, New Mexico, who provided her care the last year and a half of her life and always kept her in the best of spirits.
      Due to limitations of the pandemic, a private graveside memorial will be held on Wednesday, July 22, at Forest Hill Cemetery. The family invites those of you who have had the pleasure of knowing Mary Ann to honor her by sharing a favorite memory at www.andersonandsonsfh.com. In lieu of flowers, please take a moment to reach out to your favorite music teacher and acknowledge the contribution they have made to your life.