Service: THE PUBLIC FUNERAL SERVICES SCHEDULED FOR MARGARET ANNE ROCK HAVE BEEN CANCELED. A PRIVATE FAMILY FUNERAL MASS WILL BE HELD.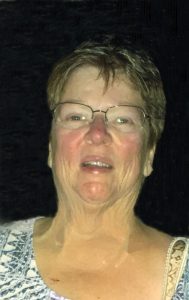 The public funeral services scheduled for Margaret Anne Rock have been canceled. A private family Funeral mass will be held. 
Margaret Anne Rock, age 67, died Sunday, March 15, 2020 at Ava's House surrounded by her family.  Private family Mass will be held.
          Margaret was born January 30, 1953 in Ft. Hood, TX to William and Rose (Ervin) Rock.  She soon moved to Canton, SD where she attended school and lived until her passing.  Margaret spent 25 years working for Meals on Wheels and was active at the Canton Senior Center.  She also worked at the family fireworks stand for over 41 years.  She enjoyed talking with people and was known for her friendly waves from the garage.
          Margaret was a huge Canton C-Hawk fan who rarely missed an event.  Her family treasured her hand stitched quilts, banana bread, chocolate pies, and no-bake cookies.  She also enjoyed traveling, bowling and feeding the birds.
          She is survived by her mother, Rose; siblings, Terry, Claremore, OK, Jim, Richland, WA, Bob (Ellen), Sioux Falls, SD, Mike, Canton, SD, Paul (Josephine), Fallon, NV,  Alice (Tom) Kadinger, Bernie (Christy) and Patty (Dean) VanBockern, all of Canton, SD; 28 nieces and nephews; 64 great-nieces and nephews; and 1 great-great-niece; best friend, Dawn Burden; along with numerous extended relatives and friends.  She is preceded in death by her father, William and brother, Donald.