Visitation: One hour prior to the service.
Service: 1:00 p.m. Saturday, April 30 at Canton Lutheran Church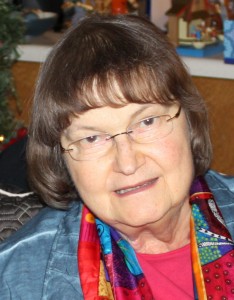 Le Ann Rodway Orr, 75, of Sioux Falls, SD, passed away Friday April 22, 2016 at Dougherty Hospice House, Sioux Falls, SD. Le Ann Marilyn Rodway was born February 22, 1941 to Arthur and Loeda (Sogn) Rodway. She graduated from Canton High School and Sioux Valley Nursing School, earning her nursing degree. She married Eugene Irons in 1962 and obtained her first nursing position at Abbott Northwestern Hospital in Minneapolis, MN.
                Le Ann was proud of her professional accomplishments. She worked as a nursing supervisor at Sioux Valley Hospital, owned her own rehabilitation services business in Sioux Falls, and retired from nursing from Avera Hospital in Sioux Falls. She loved to travel and enjoyed sharing that passion with her family. Le Ann was an avid knitter and treasured her grandchildren.
                Le Ann is preceded in death by her parents, grandson Samuel Beachler, husband Jim Orr, stepfather to her daughters, Thomas Stolp, and numerous beloved family pets. She is survived by her daughters Susan Irons Beachler (and husband Keith) and Jeannie Irons (and husband Deron Denton); six grandchildren, Jack, Mary Kate, Christian, Jana and Reece Beachler and Augie Denton. She is also survived by her brothers Loren (Carolyn), Lynn (Charlotte) and Arlo (Merna) Rodway, nieces and nephews, and her close cousin, Janet Knuth.
                The family would like to extend love and appreciation for the many people who helped care for Le Ann, especially Della, Sandy, and Yvonne.
                Please join us at Canton Lutheran Church at 1:00 p.m. Saturday, April 30 for a memorial service.  Family will be present 1 hour prior to the service to greet visitors.