Visitation: Visitation will be Wednesday from 1–8 PM at Anderson Funeral Home in Canton, with family present from 6-8 PM.
Service: Funeral services will be at 10:30 AM Thursday, March 15, at Bethany Reformed Church in Canton, with burial at Forest Hill Cemetery near Canton.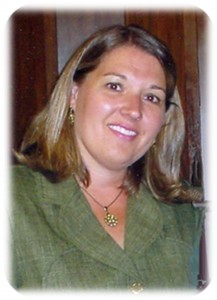 Karlynda Kae (Fait) Most, 45, Died March 11, 2012 in Canton, SD
            Karlynda was born on March 16th, 1966 at Sioux Valley Hospital in Sioux Falls to Stephen and Neva Fait.
            After her parent's divorce, her mother was later married to Marlin Chaussee and they raised Karlynda as an only child in their home in Canton.  She attended C. C. Jacobson Elementary School and the Canton Junior and High Schools, graduating in 1984.  From there she went to Grace College, in Omaha, where she met her husband-to-be, Jonathan Most.  Jonathan and Karlynda were married on August 8th, 1987 and immediately moved to Redlands, CA where some years later their son, Jared, was born.  During this time Karlynda worked as an office manager for Kal Porter and Associates, Architects, a job she thrived in.  She was thrilled to become a mother though and happily gave up her job to become a full time homemaker as she followed her husband's aviation career, which led them to homes in several states and also the countries of Mexico and Afghanistan.  She became the mother of two more children during this time, daughters Kalyssa and Kyla.  After settling in Canton in 2006, Karlynda became a member of the Lincoln Hills Bible Church in Sioux Falls and served by maintaining the records for their AWANA youth program.  More recently, Karlynda began attending The River Church in Canton.
            Karlynda is survived by her husband, Jonathan, and their children; Jared, Kalyssa, and Kyla, and her parents, Marlin and Neva Chaussee, all of Canton, SD.  She is also survived by her father, Stephen (Kathy) Fait, her grandmother, Marie Fait, two half-brothers, Darin and Brian Fait, all of Henderson, NV.  Also surviving are three step brothers and one step sister; Steve Chaussee of Rapid City, SD, Scott Chaussee of Worthing, SD, Pamela Cooper of Sioux Falls, SD and Brent (Angela) Chaussee of Sioux Falls, SD, as well as four uncles and aunts, and numerous cousins.  Preceding her in death were her maternal grandparents, Arnold and Katherine Friesen, and paternal grandfather, Millard Fait.
            A viewing will be held at the Anderson Funeral Home, in Canton, on Wednesday, March 14th from 1 to 8 pm, with family arriving at 6 pm.  Funeral service will be at the Bethany Reformed Church, in Canton on Thursday, March 15th at 10:30, interment to follow at the Forest Hill Cemetery.  Following interment, a reception will be held at the Bethany Reformed Church.
            Karlynda will always be so very dear to us.  We continue in life with the sure hope of being with her once again in Heaven, a hope that only faith in Jesus Christ can bring.