Service: Her memorial service will be at 2 PM Sunday, Jan. 11, at Heritage Funeral Home in Sioux Falls.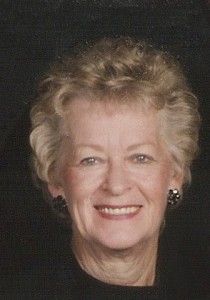 On Jan. 1, 2015, Karis died in the comforting presence of family.  She was 80.
Karis was born in 1934 in Des Moines, IA, and adopted into a Sioux Falls family at age 7.  She worked in the medical and real estate fields, as well as farming with her husband on their Lincoln County farm until retirement. 
Karis was a member of East Side Lutheran Church. Sioux Falls VFW, American Legion, Women of the Moose, and the Springdale Cemetery Board.
She is survived by her husband, Dayton; five children: Stephen, David (Kyle), Mark (Kelley), Mary (Delmer Johnson), and John; 12 grandchildren, 7 great-grandchildren; siblings: Dorothy, Helen, Roseanne, Terry, and Ron.
She is preceded in death by her parents, Art & Lillian Beymer (adoptive), John Briggs and Ada Mae Scott (birth), infant son Joseph John, and siblings Donald, Jack, Joe, Virginia, and Shirley.
Her memorial service will be held at Heritage Funeral Home, 4800 S. Minnesota, Sioux Falls, on Sunday, Jan. 11, 2015, at 2:00 p.m., followed by reception/fellowship.  All are invited to attend and celebrate Karis' life.