Visitation: Visitation, with family present, will be Wednesday from 5-7 p.m. at Anderson Funeral Home in Canton, SD.
Service: Memorial service will begin at 10:00 a.m. Thursday, September 29, 2022 at Canton Lutheran Church.
Livestream: Click here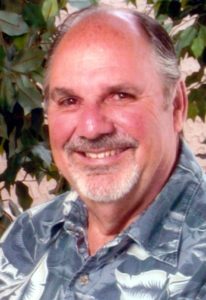 Joseph "Joe" Skiles, age 74, died peacefully, Sunday, September 25, 2022 at Dougherty Hospice House surrounded by family after a courageous and hard fought 10-year battle with cancer. Memorial service will begin at 10:00 a.m. Thursday, September 29, 2022 at Canton Lutheran Church.  Visitation, with family present, will be Wednesday from 5-7 p.m. at Anderson Funeral Home in Canton, SD.  In lieu of flowers, honoring Joe's generous spirit, memorials may be directed to the Canton Pool Fund or a charity of your choice.
Joe was born in Larchwood, Iowa on January 19, 1948 to Ellis and Fran (DeBaere) Skiles. Joe grew up on a farm near the tri-state marker northwest of Larchwood, attended school and graduated from St. Mary School in Larchwood in 1966. Joe met his first wife, Carol Kuhnert who also lived near the tri-state marker in South Dakota and they were married on April 6, 1968. They introduced to the world four children whom they raised in Larchwood and in 1976 moved to Canton where all the kids attended school.
Growing up, Joe helped on the family farm which became a lifelong passion.  Along with farming, Joe was quite the businessman. Within two years of moving to Canton to work for Dakota Fertilizer, he bought the business and built it into the success that it is today and is still family owned and operated. Along the way, Joe also incorporated a lifelong love of cars by opening Skiles Auto Sales in Canton which he operated for several years. Joe also dabbled in real estate, buying and operating several rental units for which family also still owns and operates today. He was a sharp and savvy businessman but most importantly, he was an honest businessman. Even with all those ventures, deep down, Joe was a farmer and when the opportunity arose to farm the land on the home place, he jumped at it. Through the years, the "business farmer" in him saw more acquisition of land all over Lyon County, Iowa and Lincoln County, South Dakota.  Whether it was in a combine, in a John Deere tractor, or a semi during harvest; Joe was happiest, especially when it evolved into a family affair with his children.
Even with all that business and farming history, Joe still managed to have fun. He owned and drove the Dakota Dragon mini rod in many tractor pulls and owned the Dakota Express sprint car that was driven by his brother-in-law at area racetracks all over the Tri-State area.  Joe could never sit still very long and was always "out and about" stopping in and visiting family, stopping for coffee somewhere with friends or entertaining at home with his significant other Elizabeth Rupp, or just driving around looking at the crops. As he slowed down in his retirement years, he spent several winters in Mesa, AZ where he met a whole new group of friends and extended family. Of everything in his life though, Joe was most proud of his children and his precious grandchildren. Of all his titles, "Papa Joe" was his most cherished.
Joe was preceded in death by his parents Ellis and Fran and oldest brother Terry and his wife Bev. Carrying on the Joe Skiles family is his partner Elizabeth Rupp; children Chad Skiles; Tiffany Skiles Reilly (Brendan Reilly); Shane Skiles (Jen Skiles); Devin Skiles (Miranda Skiles); and his grandchildren Raegen Reilly, Bergen Reilly, Camryn Skiles, Josie Skiles, Tyson Skiles, Easton Skiles, Sullivan Skiles, and Emersyn Skiles; brother Mike Skiles (Colleen), twin brother Jack Skiles (Jan), sister Nancy Underberg (John), along with numerous extended family, neighbors and friends.
His honest and giving self, his smile and his laugh, his teasing and practical jokes, his love and friendship to all he met and knew, will be the things we miss  the most. Now get back in that John Deere Papa Joe and get back to harvesting and never forget we all love you!