Visitation: Visitation will be Thursday from 2 to 8 p.m. at Anderson Funeral Home, with family present from 6 to 8 p.m.
Service: Funeral services will be at 10:00 a.m. Friday, Jan. 6, at Anderson Funeral Home in Canton, with burial at Union Cemetery, Flandreau, SD.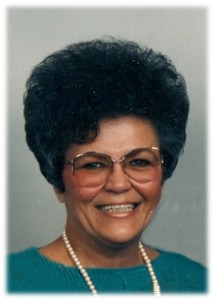 Janice Dougherty, age 67, passed away late January 2, 2012 at her home.
Janice was born September 2, 1944 in Lincoln, NE to Dale and Dorothy (Johnson) Fuhs.  She graduated from Watsonville High School in Watsonville, CA.  Janice was united in marriage to Richard Elroy Dougherty on January 25, 1964 in Santa Cruz, CA.  The couple farmed the Spaulding Homestead in the Flandreau, SD area before moving to Canton, SD in 1983.   Besides raising her family, she did the bookkeeping for her husband's business, Canton Plumbing and Heating.  She also enjoyed reading and crocheting.
Janice is survived by her daughters- Christine (Tony) Pick, Canton, SD, Michele (Michael) Morgan, Canton, SD, Roxanne (Andy) Majka, Lake Forest, IL, Teresa Stansbury, Canton, SD and Barbara (Chad) Rozeboom, Canton, SD; grandchildren- Ashley, Jacalyn, Bryce, Derek, Austin, Melissa, Amber, Carrie, Dylan, Jessica, Jordan, Allison, John, Dalton, Breanna, Shaylee, Dawson, Danica, and Tyler;  great-grandchildren- Maison, Tallen, Jayden, and Martin; and sisters- Janet McMahon and Peggy (Darwin) Ernst.  
She was preceded in death by husband, Richard, daughter, Carrie Lynn, and parents, Dale and Dorothy Fuhs.