Visitation: Visitation will be Sunday from 2 to 8:00 p.m. at Anderson Funeral Home, Canton, with family present from 6 to 8:00 p.m.
Service: Funeral services will be at 10:00 a.m. Monday, July 7, 2014 at Canton Lutheran Church.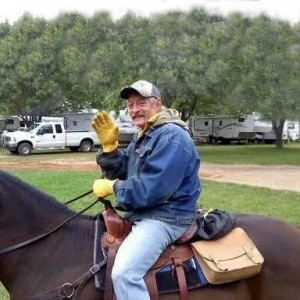 Glenn was born December 27, 1958 at Canton, SD to Elwood and Gertrude (Stock) Krejci.  He graduated from Canton High School in 1977. As a senior, he committed to a delayed enlistment in the U.S. Air Force. He served from 1977 to 1993. He was stationed at Ellsworth Air Base in Rapid City, Fairchild Air Base in Spokane, WA, Offutt Air Base in Omaha, NE, and Misawa, Japan. He returned to Canton in 1993. He had been employed at K Mart in Sioux Falls, Ed Vant Hull Construction in Tea, Double K Concrete, Dakota Contracting, and Sioux Falls Construction Co.Besides spending time with his grandchildren, he enjoyed karaoke, art, animals, fishing, hunting, camping, racing, and working on cars. He was a life member of the V.F.W. and D.A.V. and a member of the Hudson American Legion.          
Glenn married Karla Halverson August 15, 1987 at Canton Lutheran Church. They had been together 27 years and raised six children together.
Grateful for having shared his life are: his wife, Karla; children- Kari (Josh) Mooney, Watertown, SD, Vanessa Pedersen, Fayetteville, NC, Nicole Krejci, Canton, Danielle Krejci, Crestview, FL, Chandra (Jason) Kroger, Canton, and Dylan Krejci, Canton; 13 grandchildren; and 2 sisters, Darlene (Robert) Battle, Richland, MO and Dawn Krejci, Canton.  He was preceded in death by his parents.