Visitation: Family gathering at 1:00 p.m. Saturday, September 30, 2017 at Pizza Ranch in Canton.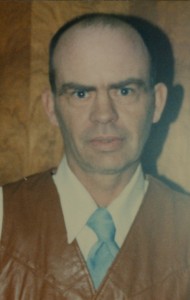 Dennis Skinner, 72, passed away Wednesday, September 20, 2017 at Five Counties Nursing Home in Lemmon, SD.  A family gathering will be held at 1:00 p.m. at the Pizza Ranch in Canton.
Dennis was born near Beresford, SD December 18, 1944 to Russell and Mildred (Loger) Skinner.  He graduated from Canton High School in 1962.  He then served in the U.S. Army for two years.  He worked for Sweetman Construction in Sioux Falls for many years.  Dennis enjoyed farming, hunting and fishing.
Dennis is survived by 2 sisters- Joyce Jensen and Jean Johnson; 3 brothers- Russell, Ronnie, and Tracy; and many nieces and nephews.  He was preceded in death by his parents, brother, Robert and sister, Joan Rauscher.
www.andersonandsonsfh.com