Service: A Celebration of her Life will take place on Friday, January 20, 2023 from 5-7 p.m. at Anderson Funeral Home in Canton, SD.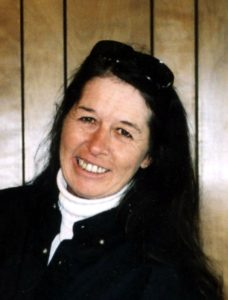 Debra Lynn Burgers, age 69, died peacefully of natural causes on Saturday, January 7, 2023 at her home in Inwood, IA.  A Celebration of her Life will take place on Friday, January 20, 2023 from 5-7 p.m. at Anderson Funeral Home in Canton, SD.
          Deb was born on October 1, 1953 in Canton, SD to Wallace "Wally" and June (Briggle) Jonnes.  She was baptized at Lands Lutheran Church and confirmed at Canton Lutheran Church.  She graduated from Canton High School in 1971.   She married George Burgers Jr. in 1972.  Mike was born to this union.  In addition to farming and raising her family, she worked at Otis Radio, Zip Feeds, and The Shopping News.
          Deb's love for animals started at a very young age while in the barn helping her dad, Wally.  Later in life, she helped milk cows for many years.  After the milk cows were sold, she found her calling helping Mike raise beef cattle.  She spent countless hours caring for the herd and perfecting it by selecting the perfect bulls for her cows. She loved nursing sick calves back to health and going to the sale barn to find a bull or 6 if the price was right. When she wasn't caring for the cattle, she was caring for her horses.  From riding to draft horses, she owned, loved and rode them all.  Animals trusted her and she often rode with no saddle and just a bridle, especially when the cows got out- Away, Shed, GO!!
Deb was more than a herdswoman; she was also a talented equipment operator.  From discing to planting to chopping to combining, she could do it all.  She loved hauling loads in the Turbo 966 and, if needed, could really make it talk.  Deb could hold her own on the farm.  She even threatened to get even with Mike if he ever told anyone about her auguring corn on the ground for a short way after the wagon drove away!!
          When not farming, Deb could be found hunting for deals.  She could spend hours at a thrift store browsing the isles.  She also had a wonderful green thumb and passed her wisdom on to her daughter-in-law, Misty.
          Deb's greatest joy in life was being a grandmother to Kortni.  From sitting on her steps letting Kortni paint her nails and do her makeup to teaching her how to love and care for animals, there wasn't an adventure grandma wouldn't do.  They were inseparable, except for the time Kortni thought it would be funny to hide from grandma in the cornfield!  Kortni will never forget the lessons learned and time spent with her best friend, Gma Deb.
          Deb is survived by her son, Mike (Misty) Burgers of Inwood, IA; granddaughter, Kortni; brothers, Steve (Sharla) Jonnes of Canton, SD, Kevin (Janet) Jonnes of Brandon, SD; and Tammy (Robert) Hassebroek of Rock Rapids; along with numerous extended relatives and friends.  She was preceded in death by her parents.
          In her later years, Deb was slowed down by her rheumatoid arthritis. For 17 years she battled that awful disease until she was basically bed ridden.  No one loved life more than Debbie.  She would say now that all that mumbo jumbo is thru, LETS GO HAVE A COLD BEER!!!