Visitation: Visitation, with family present, will be held on Wednesday, May 4th at 10:00 a.m. at Anderson Funeral Home.
Service: A graveside service will be held at 11:00 a.m. Wednesday, May 4th at Bethany Cemetery, Fairview, SD.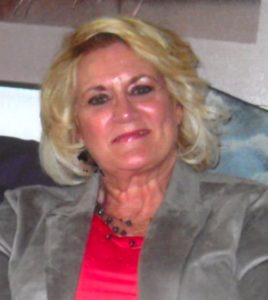 Deborah "Jo" Harmelink Stow was born on January 13, 1949 and passed away on April 22, 2022. She was born in the small northern town of Hawarden, Iowa, to George Harmelink and Joan Vandeberg. Deborah grew up in Fairview, a small town in South Dakota, and attended a one-room schoolhouse for grades 1-8. After graduating from Canton High School, she continued her education in Colorado where she earned her associates degree in 1973 from Pike's Peak Community College, bachelor's degree in speech pathology and master's degree in counseling from the University of Northern Colorado in 1977, and PhD in clinical pastoral counseling from the Evangelical Theological Seminary in 1993. In the midst of all this work, she met Ron Stow, the man she would marry on December 1st, 1979. Over the many summers they spent together, Deborah planted thousands of flowers as well as gardens full of vegetables. Ron enjoyed performing the harvest in the late summer, especially the cherry tomatoes.
Already having lived in Colorado for a number of years, Ron and Deborah moved to Longmont in 2013. She enjoyed the company of family and friends, attending grandson Grayson's soccer games, and watching grandson Mac show off his karate moves.
Deborah was a woman of great conviction and strength. In her continued work with CorporateOne International Ministries, she managed meetings on Zoom where group collative spirits met.  One of her biggest strengths was her ability to work with people. Whether it was as a teacher, counselor, hostess, friend, wife, mother, or a grandmother, Deborah had an amazing ability to connect with others. She loved unconditionally and expressed it through gift giving (and spoiling her grandsons). Deborah was loved and she will be missed.
Deborah is preceded by her parents George Harmelink and Joan Vandeberg. She is survived by her husband of 42 years, Ron Stow of Longmont, her son Jordan Stow of Denver, her daughter Andrea Grant, son-in-law Cal Grant and grandsons Grayson and Mac Grant of Arvada, her sister Diane Marsala of Alamo, CA, and her aunt Jo Young of Leyden, WA.
A Visitation will be held Wednesday, May 4, 2022 at 10:00am at Anderson Funeral Home in Canton, South Dakota and Deborah will be laid to rest in a Graveside Service at 11:00am at Bethany Cemetery in Fairview, South Dakota. A Memorial Service will be held at a later date in Colorado. Fond memories and condolences are appreciated and may be shared at www.ahlbergfuneralchapel.com for the Stow Family.