Visitation: 10:00 to 11:00 a.m. Friday, Dec. 21, at Heritage Funeral Home, an hour prior to service
Service: Funeral Service- 11:00 a.m. Friday, December 21, 2018 at Heritage Funeral Home, Sioux Falls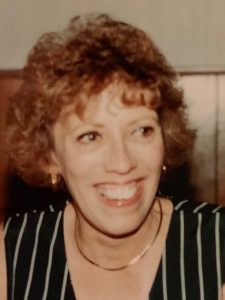 Deborah "Deb" Marie DeGroot, 67, passed away unexpectedly Monday, Dec. 17, 2018 at Avera Heart Hospital.  Her funeral service will be at 11:00 a.m. Friday, Dec. 21, at Heritage Funeral Home, with Fr. John Rutten as celebrant.  Visitation will begin an hour prior to the service.
Deb was born October 10, 1951 in Sioux Falls, SD to Harvey and Patricia (Mertz) Thompson.  She attended school in Sioux Falls and graduated from Willmar (MN) High School in 1969.
Deb married Denny DeGroot December 1, 1972 in Pipestone, MN.  They lived in several cities in Minnesota before moving to Sioux Falls in 1982. Deb operated an in-home daycare for 10 years before working at Citibank Day Care in Sioux Falls for 15 years.
She enjoyed spending time with her family, shopping, and going to garage sales.  Her family will cherish her memory as a loving wife, mother, and grandmother, who always made their time together special.
Those grateful for having shared her life are her husband, Denny; daughter, Stacey DeGroot, Sioux Falls; sons- Mike DeGroot, Mitchell and D. J. (Rebecca) DeGroot, Sioux Falls; 4 grandchildren- Jordan, Jayla, Norah, and McKenna, all of Sioux Falls; sister Linda (Gus) Gustafson, Harrisburg; and brother Tom Thompson, Beresford, as well as her third son (her nephew), Jaime Haugen; Fargo. She was preceded in death by her parents and sister, Cindy.