Service: His memorial service will begin at 2:00 p.m. Saturday, January 5, 2013 at Anderson Funeral Home in Canton, SD.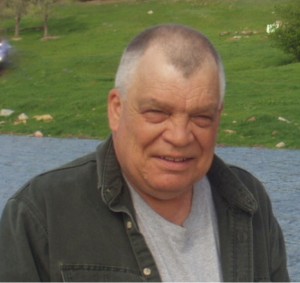 David Merritt Rager, age 61, of Montrose, SD, passed away on Friday December 28th, 2012.  He was able to spend his last weeks with family and close friends.
David was born March 23rd, 1951 in Yankton, SD to Wayne and Mary Ann Rager.  He was the older brother of Dan and Tom Rager.  David spent his childhood in many South Dakota small towns.  He lived in Scotland, Tyndall, White, Hitchcock and Canton.  David spent a lot of his youth hunting, trapping and fishing and could often be found traveling the Big Sioux with his beagle Pal.  David graduated from Canton High School in 1969 and attended Springfield College for a short time.  David joined the Air force in 1972 and served proudly until 1975.  He joined the South Dakota Air National Guard in 1975 and served for 22 years before his retirement in 1997.  David traveled and served in 18 different countries during his time in the service.
After returning from service in the Air Force, David resided in Canton, Sioux Falls and Mitchell before moving to Fort Pierre, SD.  David was a gentle, caring man who spent his career helping people with disabilities during his employment in Mitchell and Pierre, SD.  He retired in 2010. 
David was passionate about the outdoors and shared many days afield with good friends.  He would rather be out hunting and fishing than doing anything else.  He spent countless hours ice fishing and chasing catfish on the Bad River.  Some of his favorite days were spent fishing bluegills on the grasslands ponds.  David was a "dog man" and had many fantastic days afield with his Shorthairs and English Pointers.  He so looked forward to chasing grouse on the National Grasslands and spent many a good day with his dogs Slick and Big Ace.  David also had a passion for water fowling and was happiest when he was setting decoys and calling in flocks of mallards.  David also enjoyed trap shooting, metal detecting, mushroom hunting and anything that involved the outdoors.  David was a proud member of the NRA.
David is survived by his parents Wayne and Mary Ann Rager of Canton, SD; his brother Dan and wife Linda Rager of Sioux Falls, SD; his brother Tom Rager of Luverne, MN; many nieces and nephews; and long time friends Chad and Lisa Bare of Montrose, SD.
David was preceded in death by his Grandparents Karl and Johanne Damm and Clarence and Florence Rager.
David wished that any memorial donations be applied to a lifetime membership to the NRA for him.