Service: A memorial service will be held on 10:00 a.m. Saturday, May 12 at Canton Lutheran Church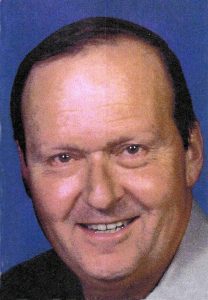 A memorial service will be held on 10:00 a.m. Saturday, May 12 at Canton Lutheran Church for Craig Allen Wells who passed away on January 20, 2018.
          Craig was born on September 29, 1939 in Los Angeles, CA, the son of Ned Otto Wells and Evelyn Ruth McCaleb Wells.  Craig entered into death at the age of 78 years.
          Craig received his education in the Los Angeles unified School District.  He served in the United States Navy for two years from 1959 to 1961.  He received his Association in Arts Degree in 1982 from the Los Angeles Community College District.  He worked in the Reprographic Area at System Development Corporation and Litton Industries for 26 years.  After receiving his California Appraisal License, he operated his own business of Real Estate Appraisal for 19 years in the area of Ventura County and the city on Simi Valley.  He retired and closed CW Appraisal in 2008.
          Craig was baptized, confirmed, and married at Calvary Lutheran Church in Pacoima, CA.  He served on the church council during the 1980's.  Craig was a member of Shepherd of the Valley Lutheran Church in Simi Valley, CA until the time of his death.
          He is survived by his wife of 50 years, Mary Peterson Wells; a sister, Kathleen Wells Hahn; a niece, Kristen Hahn Friedman and husband Brian; a nephew, Eric Hahn; a grandniece, Heather Friedman; grandnephew, Kyle Friedman; sister-in-law, Laura Sivertson; nephew Les Sivertson and wife Becky; grandniece, Miranda Sivertson Casteel and husband Kelly and family; nephew, Curtis Sivertson and wife Joni; grandnephew, Chad Sivertson and wife Angela and family; and grandniece, Christie Smith and husband Jessie and family.
          In 1999, Craig expressed his desire to be buried at Canton Lutheran Cemetery by purchasing a plot for he and his wife.