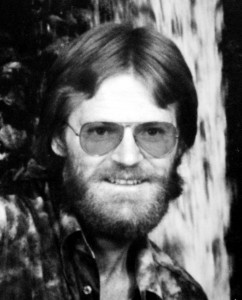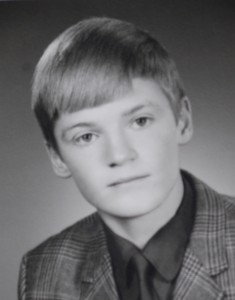 Bruce Alan, "Rick", Rikansrud, 61, died comfortably while in the care of the dedicated staff at Presbyterian Hospice in Albuquerque, NM, on October 7, 2013 from advanced lung cancer.  He was preceded in death by his father, Don Rikansrud.  He is survived by his mother, Opal Rikansrud; siblings: Denise (Mick Hager), Daryle (Mary Ann), and Marcia (Mark Holman); nieces and nephews; and great nieces and nephews.
Bruce was born in Canton, South Dakota; and moved to Grinnell, Iowa with his family in 1962.  He graduated from Grinnell High School in 1970.  He was a member of the National Honor Society, President of the GHS Student Council, and played on the Grinnell Tiger's football team.  A previous quote from his football coach, "Bruce wasn't big, but his spirit was huge!  I wish all my players had that".
Bruce attended Luther College, and lived in Decorah, Iowa. While in Decorah, Bruce developed and expanded his lifelong passion for the creative arts: pottery, ceramics, and the restoration of old log cabins.  There are several of his restored log cabins throughout Iowa.  Examples of his ceramic pieces are displayed in the Norwegian museum in Decorah, including the commemorative mug for one year's Nordic Festival.
After moving to Phoenix, he continued expanding his pottery and ceramic skills.  In collaboration with Arizona State University Art Department, Bruce designed and built an extruding machine that would press out large slabs of clay.  He would create a design and cut that design into the clay, cut that clay design into small mosaic pieces, glaze in multiple colors depending on the design, and then fire the pieces.  After firing, he would assemble all the individual colored, glazed pieces onto a backboard of the same shape as the mural, creating the final work of the original design, now in hundreds of multi colored mosaic pieces.  Bruce moved to Truth or Consequences (T or C), NM in 2006.
Private internment will include scattering Bruce's ashes in several places that were especially meaningful to him.    Bruce's family wishes to thank his friends and all those who cared for him throughout his hospitalization/hospice: his caring neighbor who made the initial call for help; hospital personnel at T or C Hospital and Presbyterian Hospital in Albuquerque; Presbyterian Hospice staff; the friends who visited him regularly in the hospital/hospice; and his landlord.  We are deeply appreciative and grateful. Memorials in Bruce's name can be sent to Presbyterian Hospice, 8300 Constitution Avenue NE, Albuquerque, NM, 57110; or to a charity of your choice.  May he rest in peace!