Service: Private family services will be held.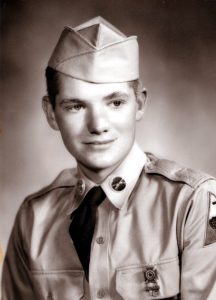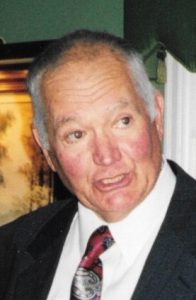 Bert Fluit, age 88, died Monday, December 7, 2020 at the Sioux Falls VA Medical Center.  Private family services will be held.
        Bert was born on September 28, 1932 in Larchwood, IA to William and Bertha (Korenberg) Fluit.   He served his country in the U.S. Army in Korea.  He married Beverly Hammer in 1958.  They lived, raised their children, and farmed in Lyon County, IA.  Bert enjoyed hunting, fishing, guns and fixing things.  He also loved to learn and was an avid reader.  He had a strong faith and lived for the Lord.  The word of God was read at every meal and every opportunity.
        Grateful for sharing his life are his wife of 62 years, Beverly; sons, William E. (Laurie) Fluit, Sioux Falls, SD and Michael (Connie) Fluit, Arizona City, AZ; daughters, Patricia Fluit, Prairie Village, KS and Tammy Fluit, Sioux Falls, SD; grandchildren, Heather Fluit (fiancé Cpt. Hugo Jury, USMC) Alexandria, VA, Dr. Andrew Weber, San Sabastian, Spain, Catherine Weber, Prairie Village, KS, Kevin (Michele) Fluit, Bowling Green, KY, Dr. Alexander Weber, Madisonville, KY, and SSG US Army, Shawn (Jordan) Fluit and their son, Elijah, stationed in Grafenwohr, Germany; brother Teunis Fluit; sister Bernice Wiekamp; along with numerous extended relatives and friends.